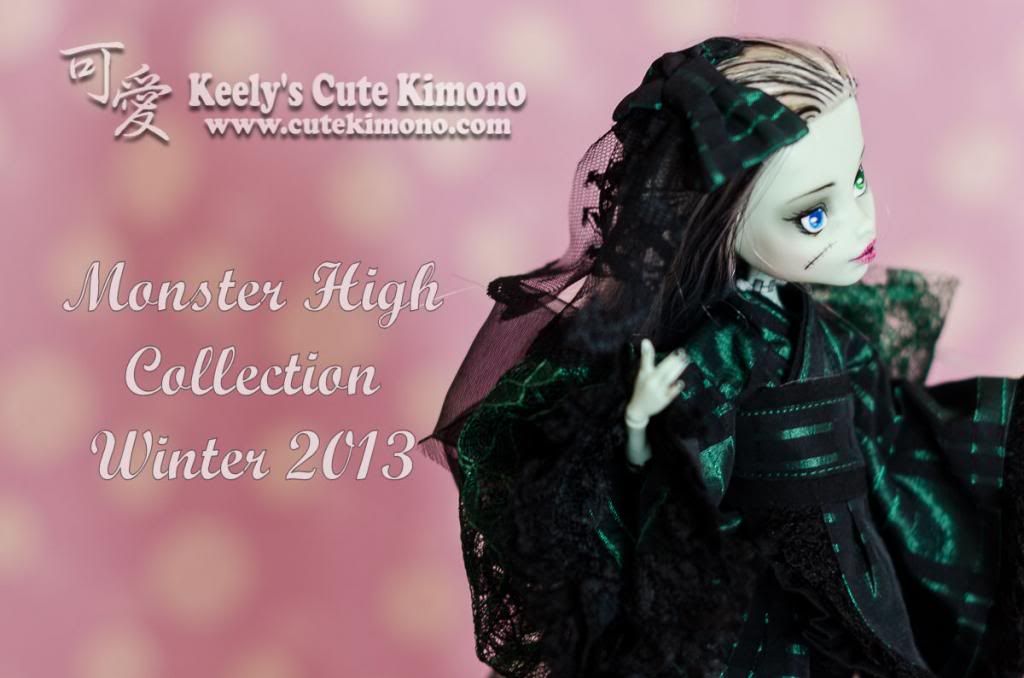 At long last!!
(
The Collection!
Collapse
)
Shin Nein Qui Le! Happy New Year (February 10th)!
Requiemart and I have had a few collaborative efforts before... but this is our first collection!
I have been sitting on these stands for a while - because I wanted them to be seasonal. But then I realized that people probably don't mind not being able to change so much... as have something really unique. I've already been asked to make another themed stand for a friend that loves to go to concerts. I guess this is the way to go! :) Any advice or feedback is greatly appreciated!
(
More Behind Cut!
Collapse
)
Had to share!!
This is a stand - created by Pantherathecat - with a kimono, obi and matching base bow.
Looks AWESOME on a mantle, desk, dresser - ANYWHERE! :D
Will be available soon in my etsy shop! Start checking tomorrow!! ;)
www.cutekimono.com
Current Mood:

bouncy
I have been motivating my cartoonist husband to expand his creative outlets and make me a drawing of a little girl wearing a wa-loli kimono. It hasn't been easy - trust me. But now, I need an honest opinion. I have taken his drawing and scanned my actual fabrics and pasted them on the outline and I think... it's CUTE!
Hubby disagrees.
Opening it up to the floor. What do
YOU
think?? :)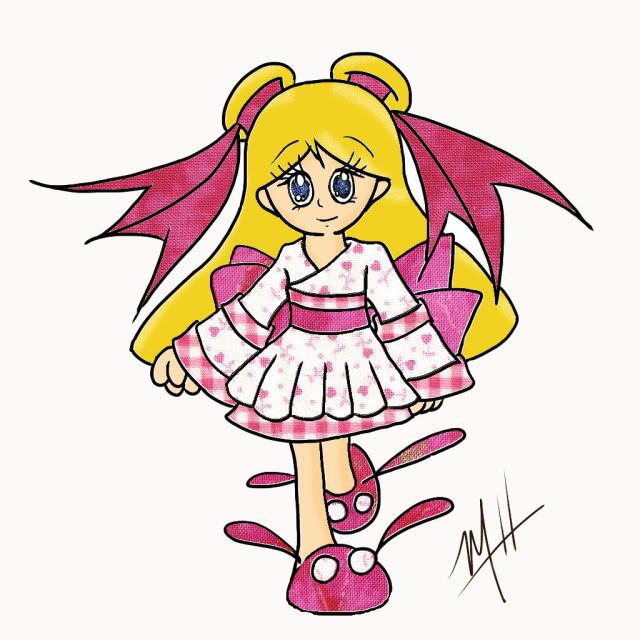 I have put this design on a t-shirt, a mug, a valentine's day card and a postcard on zazzle. :) So, I think it rocks. *laughs*
www.zazzle.com/keelyvh
Feedback Please?? :D
Merry Christmas, Happy Holidays, Merry Solistice, Happy Divali - whatever you might celebrate! Hope this finds you and yours happy, healthy and sane. ;) Or at least MOSTLY sane!
Will be offline for a day or two - my husband's family will be with us, five girls of various ages together!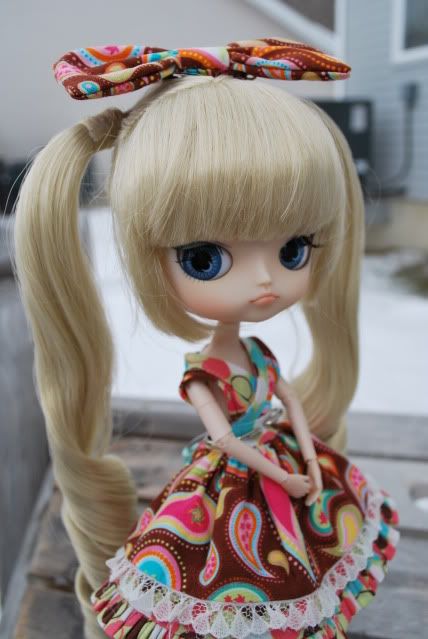 Happy Holidays to all of you from all of us! :D
Well, it is that time of year again - at least it is in my family. I've been working on family Christmas projects so that I had something to give that was made by me. Happily, there are three girls on my side of the family that are American Girl owners. So - this was an opportunity to make my own special outfit for them to wear. Here are a couple of pictures of the result! :D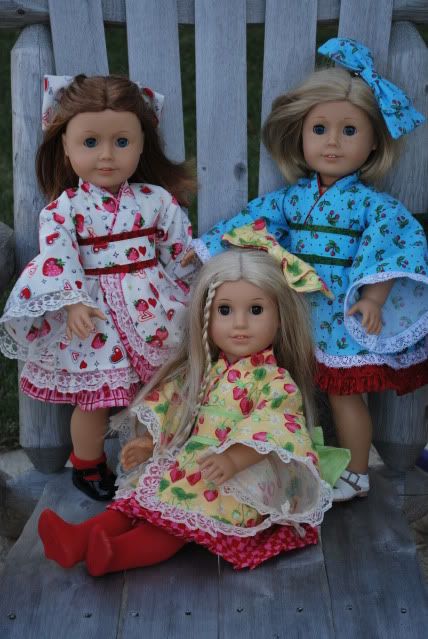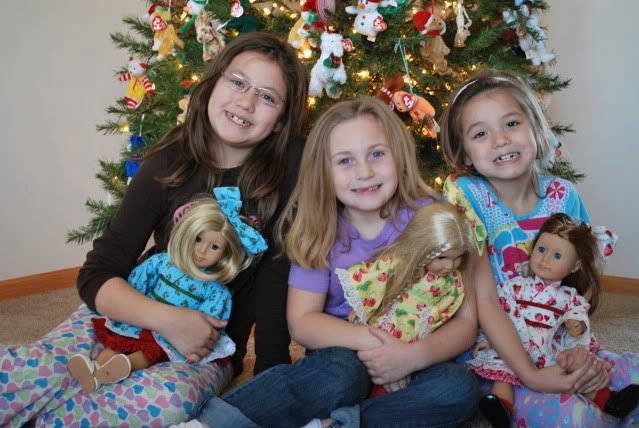 I think I will change the traditional design and make everything velcro in the back - so that there is some ease in putting it on. I don't like doing that - as it alters the design, but if I want to compete with the AG market I'll have to go that route.
Comments?
We're about mid way through November and a decision I made 8 years ago comes back to haunt me. *laughs* My husband's birthday is the 9th of November - and that is usually the beginning of the binge. Scary how much weight I usually gain in this month! My eldest daughter had her birthday yesterday (turned 12!!) and my youngest turns (you guessed it!) 8 on Thursday. I feel horrible about this, but we've decided to push back her birthday party until after Thanksgiving. My eldest had her party this last weekend and I'm pretty drained. Not sure if I could make it through another weekend birthday party - twice in a row!!
On the business side of things, I have a friend that is making body forms for me so that people will have the option of leaving a kimono out on display on a dresser or mantle. I think they look pretty awesome - I just need to find the time to finish outfits for them! *laughs* So those will be available in my etsy shop sometime later this week - first with Christmas themed kimono... and then seasonal for the next holidays. :)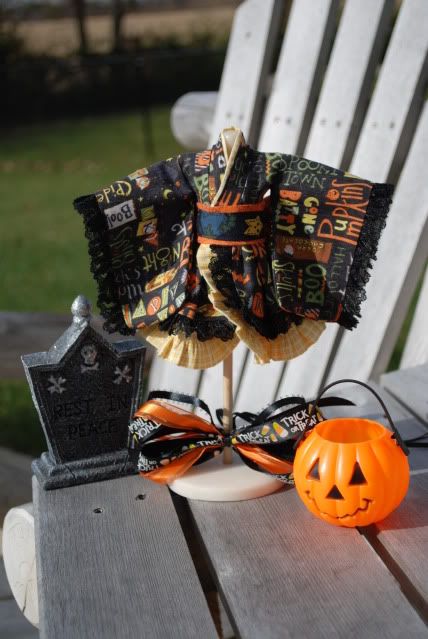 I already have three holiday kimono ornaments available in the shop and will doubling that number this week. I'm also in the midst of making a kimono tree topper for my own tree. (Pretty darned excited about THAT!!)
My family will be here for four days of the Thanksgiving holiday and I am rushing to finish up my commission queue and making Christmas gifts to exchange. I want to make a wa-loli kimono for an American Girl doll - but the body shape is so drasticly different that I am having some issues. I might have to make it as a normal blouse instead of my usual design... but I guess we'll see if I can get it to work.
I seem to be posting updates more frequently on my facebook page than my livejournal. You all are welcome to join it and see my diva Clover talk through my activities. I hope you enjoy it! :)
http://www.facebook.com/#!/pages/Keelys-Cute-Kimono/100241166706375
Just wanted to write a quick post... this is such a cute little thing, I had to share. :)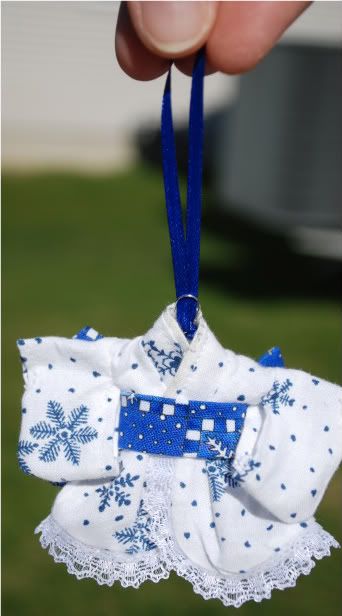 Any feedback would be greatly appreciated!


On the anime convention - we have a rough draft of the song we are using on stage. So that is something at least. :) I have part of my costume complete - GOOD.... everyone elses no start at all - BAD.

Ah, well - right?

I have a singing gig on SL tonight and more sewing to finish... but I am unmotived.

But HEY! I'm back! :D
I know it has been forever since I updated my livejournal. Things have been on a crazy fast forward for a while and I can't seem to keep up with anything anymore! ;) I have been getting a few kimono commissions and I have been TRYING to start/finish the costumes for the anime convention that I have coming up.


That night, my husband held Frenchie in his arms. She was still there in the morning.

Throughout the morning, I got more and more concerned. She didn't move around when I put her somewhere, and she wasn't eating anything. The noises she was making sounded more like moans than meows. At 9am, I called and scheduled a time with the vet.

We didn't get an appointment until 1:30pm. The doc checked her over and said the bloodwork was fine. She said that the only thing that was wrong was she noticed some tension in her hind leg. Guessing this was due to a strain or sprain, she gave us an anti-inflamitory and sent us home.

When I arrived back at the house, my eldest daughter was home from school. I let her cuddle the cat and while she was distracted, I administered the medication.

We put her back on the blanket where she stayed - not moving - until she started moaning more regularly.

I thought maybe she wanted to eat something - so I took her to some food. She didn't want anything. I put her down on the floor where she was very thouroughly sick. She then fell to the floor like a puppet with the strings cut and lay there panting, mouth open and tongue on the floor. This occurred when my youngest daughter had arrived home - so there were three VERY panicked girls in the house. I immediately called the vet and rushed her back.

When we arrived, she was sick again - falling to the floor and just laying there. The nurses took her back and put her on oxygen. They let us back where I was told she had dangerously high blood preassure and her heart was racing. The doctor then gave us medication for a heart condition and sent us on our way. Again.

My husband came home and we all kept a very close eye on the cat. Petting her, and nuzzling her. My husband noted that when she walked around - she walked in a circle and kept walking until someone put her on a blanket. When she got stuck in a corner, she just stood there, like she didn't know how to get out of it. I also noticed that when she looked at me, one eye was looking and the other was off - over my shoulder.

By 10pm, my husband had been sitting with her on his lap - she lost her bladder on the blanket. He picked her up and set her on the floor where she was unable to walk. At this point, I said that I had never seen a cat or animal return from this kind of problem and began to seriously fear the worst.

I encouraged my husband to go to the emergency vet clinic. The examined her and took an X-ray. The vet said there was several things of concern, but what worried him the most was the fact that even though she was asleep, one of her eyes was open and twitching. He told us that this was a sign of a nerological disorder.

We left the kitty there in hopes that we could find out more in the morning.

We got a call at 1:45am this morning saying that she was detiorating quickly and that we needed to make a decision about what we wanted to do.

2 minutes after we hung up, vet called again. She had passed away.

I have never been so shattered. It has been less than a month since our Bell, Frenchie's long time compainion passed away. We were hoping to not have to go through this so soon. In a way, her passing was so much easier, but sadder. We know there was nothing we could have done. It just went so fast.
The most heartbreaking and horrible situation occurred to myself and my family yesterday. After being gone for the weekend to visit family, we returned on Sunday to our two cats (one kitten, one mature) to find the elder slightly altered. We thought maybe the kitten had been running her ragged - having been in the basement for the 3.5 days we were gone.
Current Mood:

crushed